Standard factory op-amps can be replaced quickly and easily without having to any desoldering. The Minimax uses NE5532 op-amps as standard in positions U1 and the U2. They can be replaced with Burson Supreme Sound opamps.
Positions U6 and U7 come equipped with NE5534 op-amps standard, and they can be replaced with a Single Burson Supreme Sound Op-Amp. Positions U6 and U7 serve the solid-state output. When the tube is engaged the solid-state output section is switched off.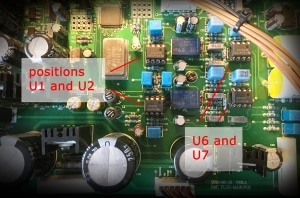 The Burson Supreme Sound Op-Amp comes with sockets that are not actually needed when upgrading the Minimax — they're already in place. When inserting the Supreme Sound Op-Amps into the on-board sockets you must line them up exactly as shown below using the standard op-amps' markings.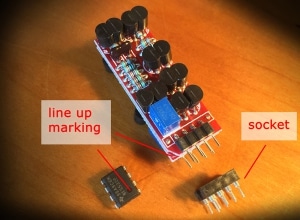 Using caution, remove the factory op-amps – they come out easily.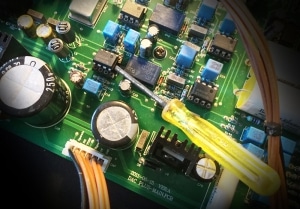 With the markings lined up in the correct position insert the Dual Supreme Sound Op-Amps into the sockets.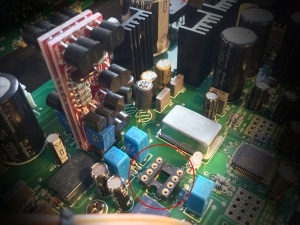 You'll have to raise the lid a bit as the Supreme Sound Op-Amps are a few millimeters too tall for the top panel of this particular component so the lid won't close completely. Good for cooling!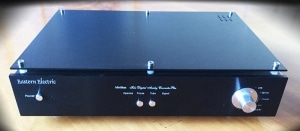 After burning in the Minimax for a full 120 hours you can hear the improvement in sound quality with just the Dual Burson Op-Amps installed. Most of our listening tests were performed using the tube-stage output.
There's a clearly audible increase in speed and microdynamics with spectacular image separation and air. The deeper bass is more controlled and present. Highs are more fluid and decay into the noise floor gracefully. The overall presentation becomes much more natural exhibiting fewer digital artifacts.
Can't wait to replace the NE5534's with the Single Supreme Sound Op-Amps!